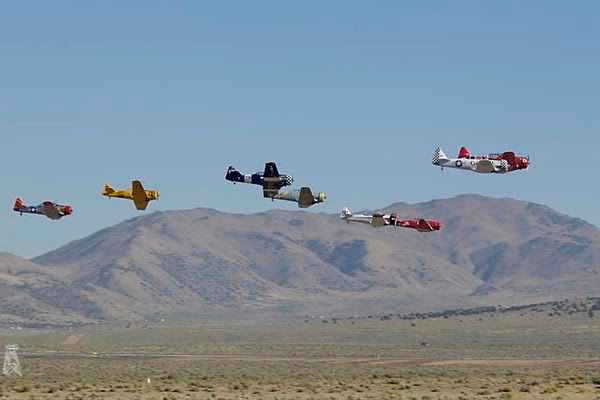 Gentlemen, you have a race!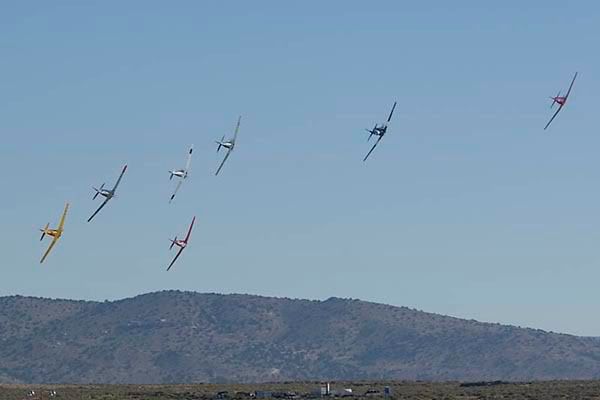 Into the first turn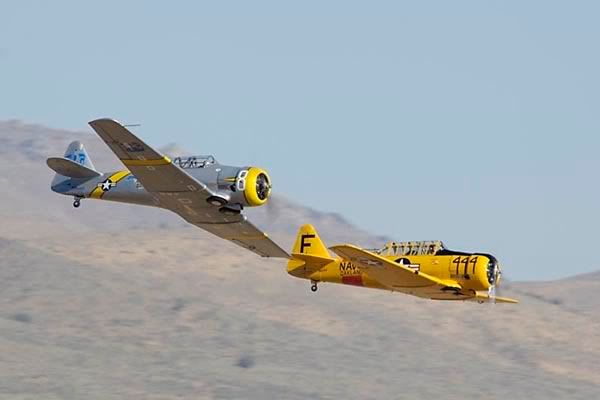 Close Race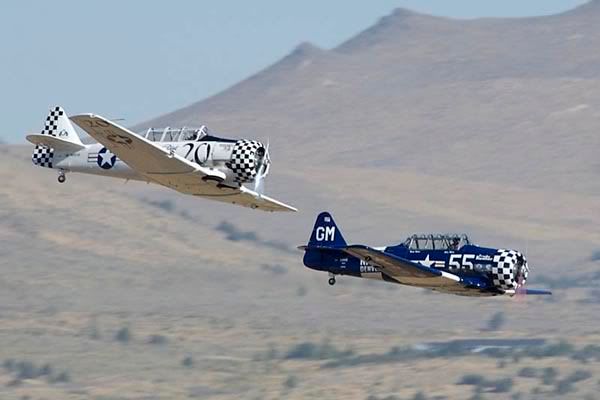 Evenly matched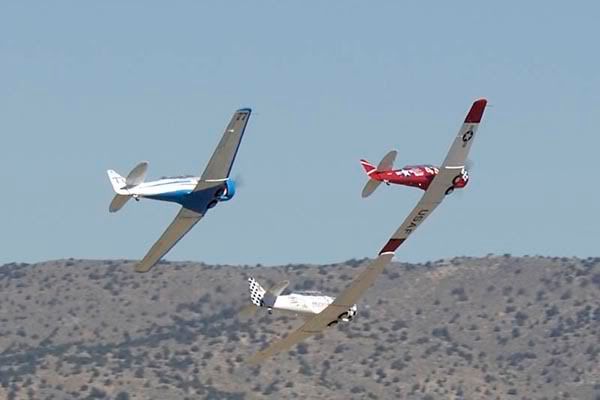 Into turn 1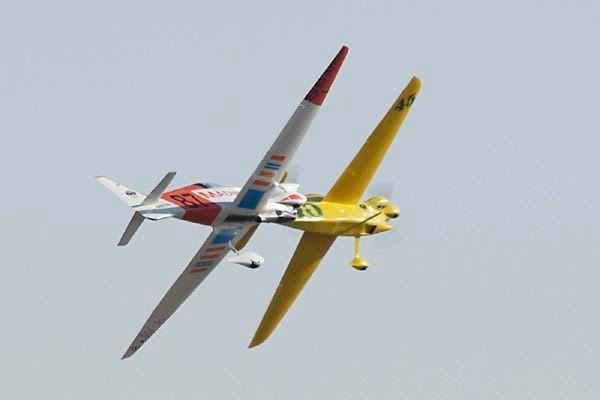 Formula 1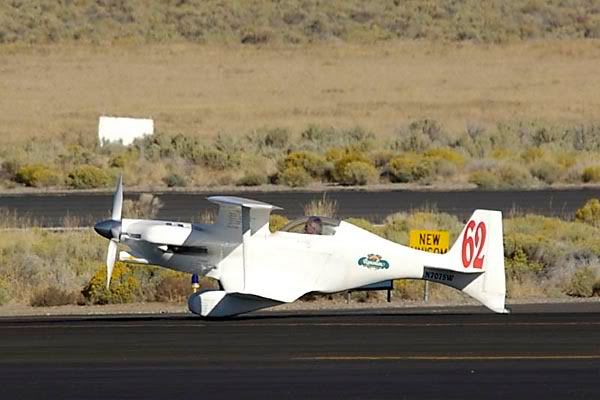 This plane was built for one purpose... to win the Biplane class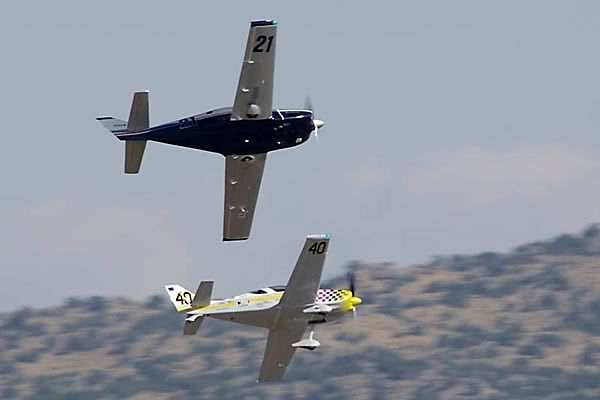 The fastest sport aircraft are now faster than the slowest Unlimiteds
Michael Goulian
This guy rocks!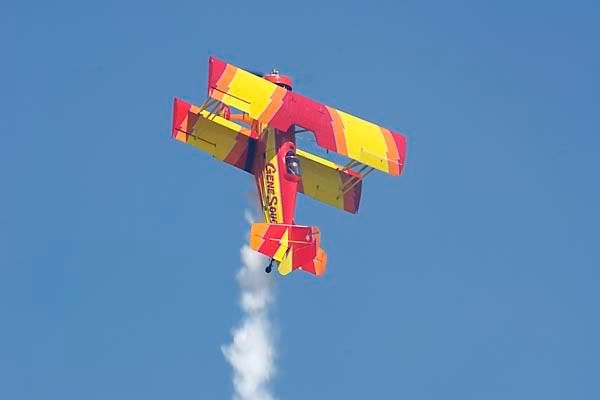 Gene Soucy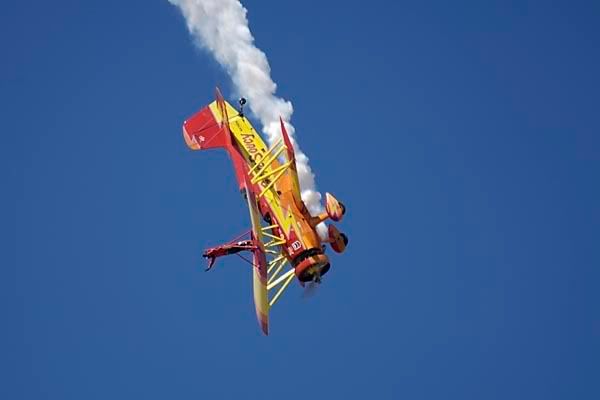 Is she crazy?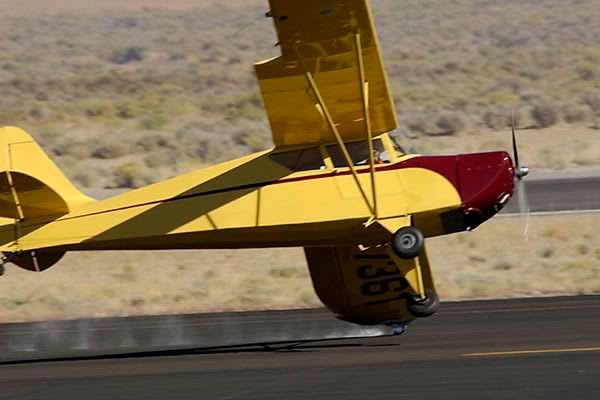 Kent Pietsch
Notice the missing aileron, and that's a bag of flour on the wingtip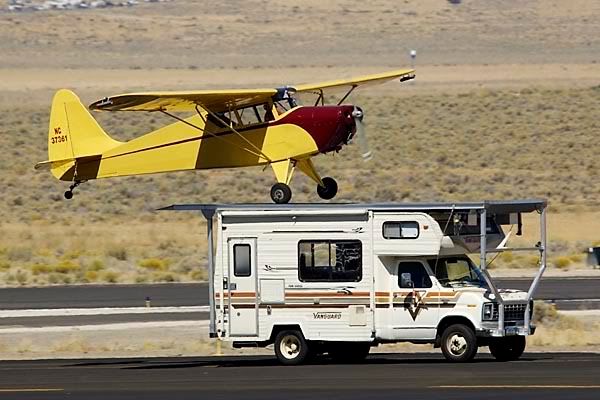 Now that's STOL!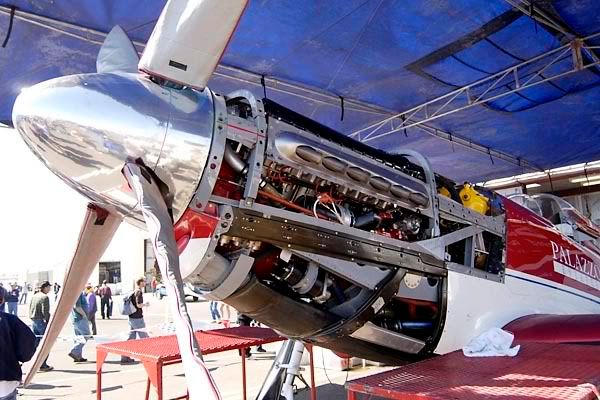 Strega
Voodoo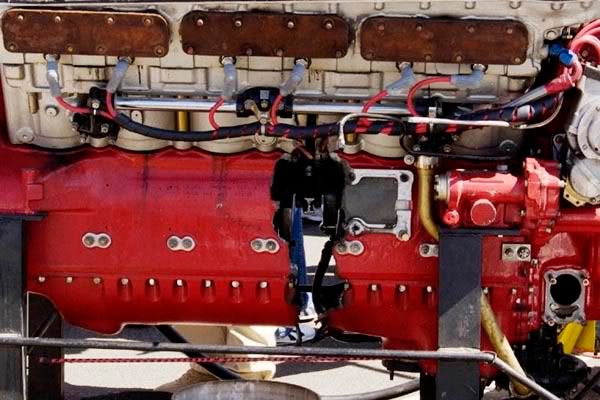 Merlin's Magic broke a piston, and the rod cut the block in half
This is what they pulled out of the sump
Fundraising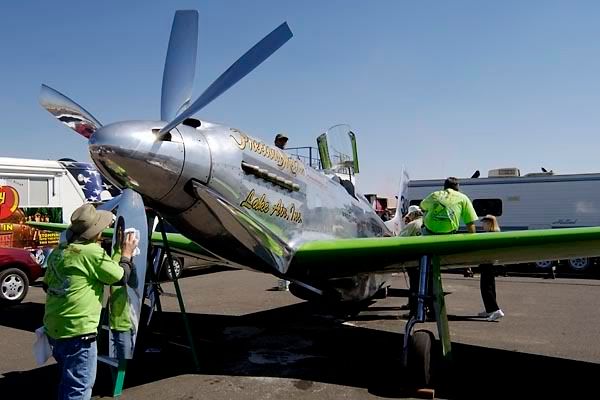 Precious Metal
Rare Bear was in the hangar
USAF Hertiage Flight
Restored Rhino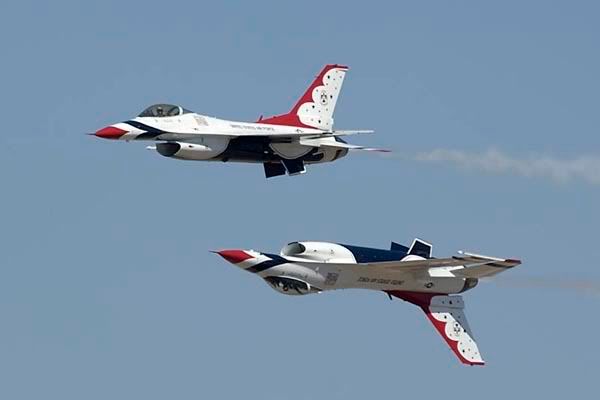 Thunderbirds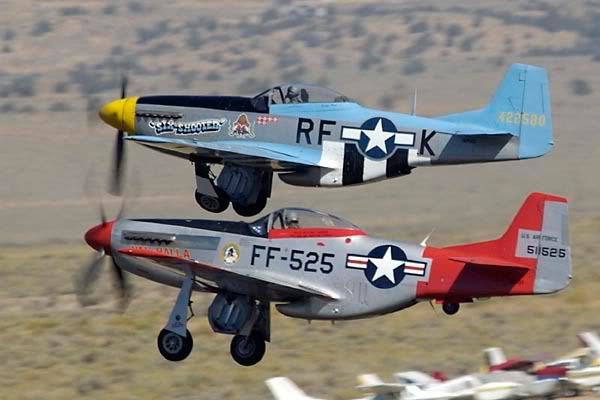 A pair of Mustangs
Section 3
VIP Service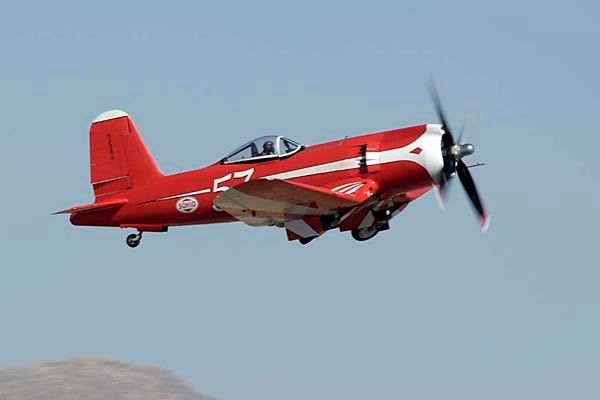 Cook Cleland's F2G Super Corsair
Big Bossman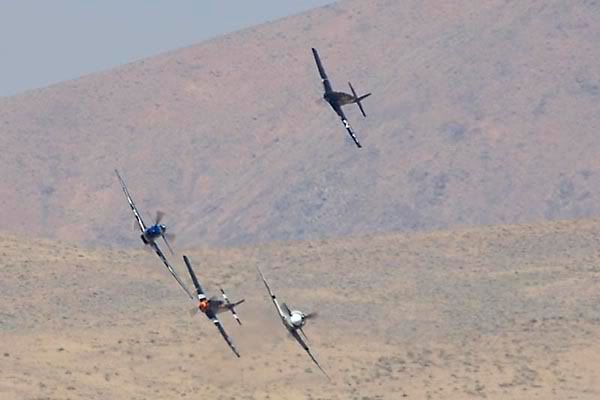 Heading for the finish line
Sparky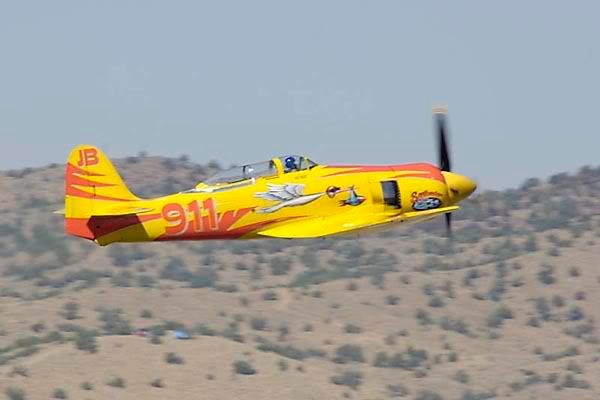 September Pops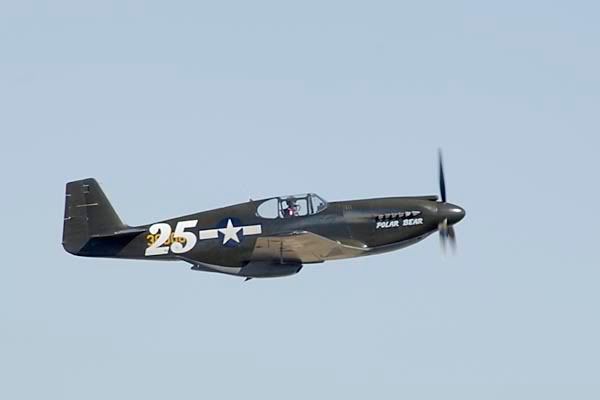 Bronze Winner Polar Bear P-51A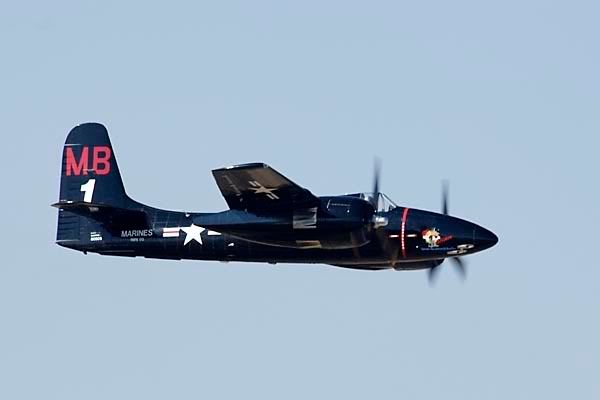 Big Bossman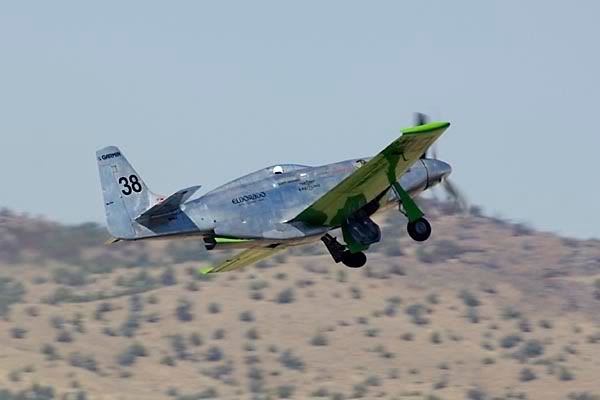 Precious Metal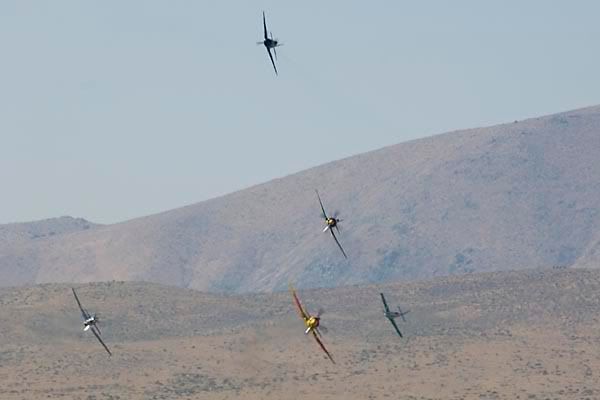 Unlimiteds in the last turn
September Pops and Cloud Dancer in a tight race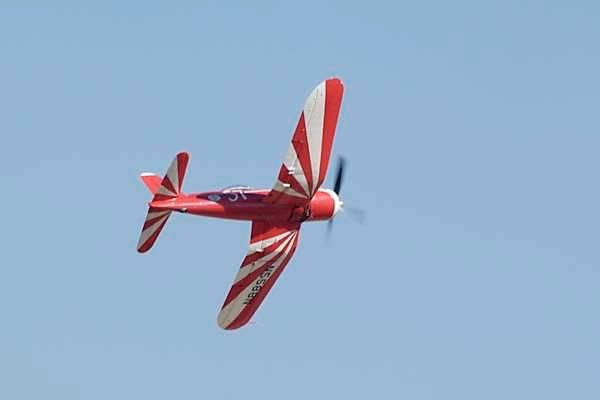 F2G Super Corsair racing for the first time in 57 years
Strega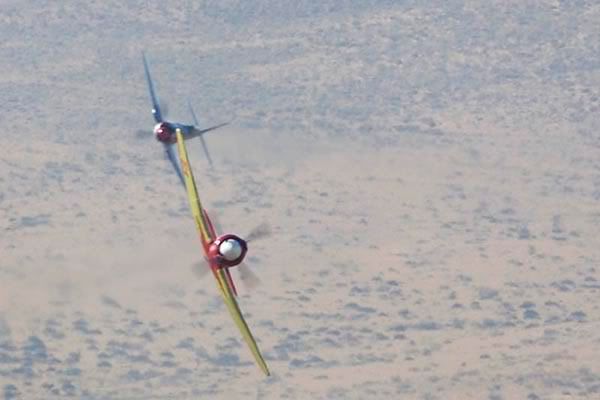 September Fury leading Dreadnought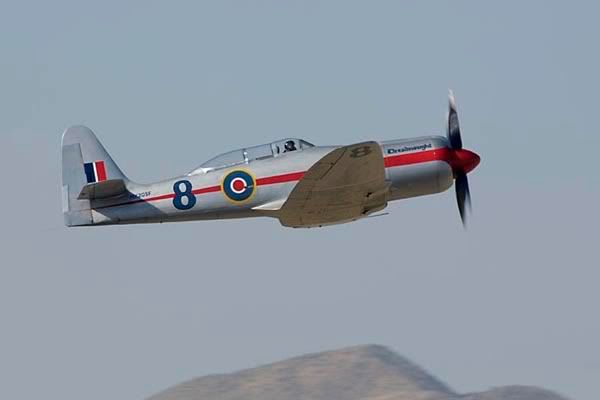 Dreadnought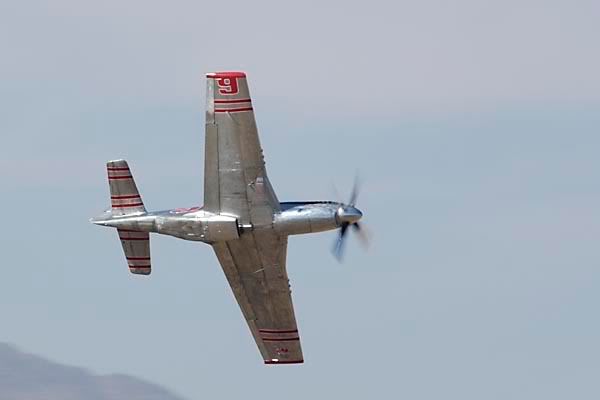 Cloud Dancer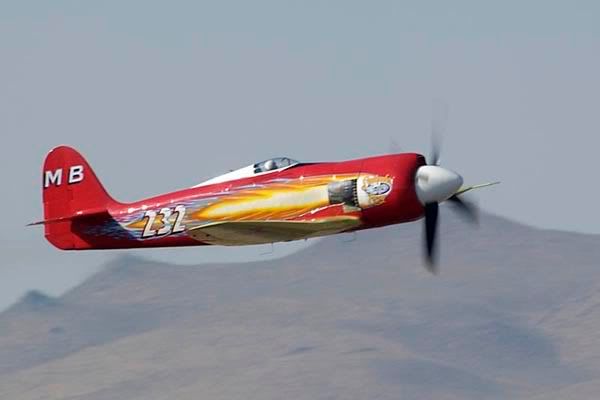 September Fury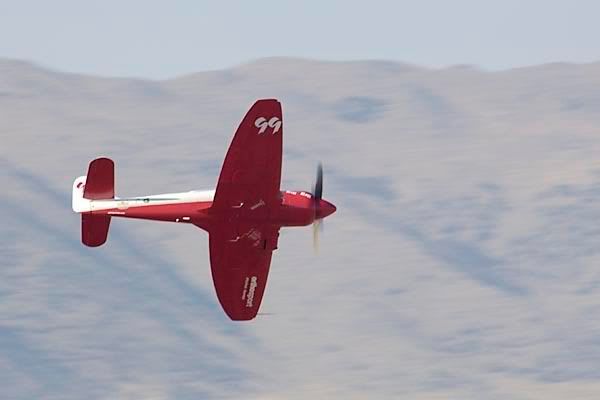 Riff Raff
Gold Winner September Fury